IWMA Columbia Chapter Youth Poetry Contest
The International Western Music Association (IWMA) Columbia Chapter invites young people in Oregon, Washington, Idaho, and British Columbia to share their creativity by writing and submitting an original "cowboy" poem.
Divisions: 
Elementary School Grades 3-5 
Middle School Grades 6-8 
High School Grades 9-12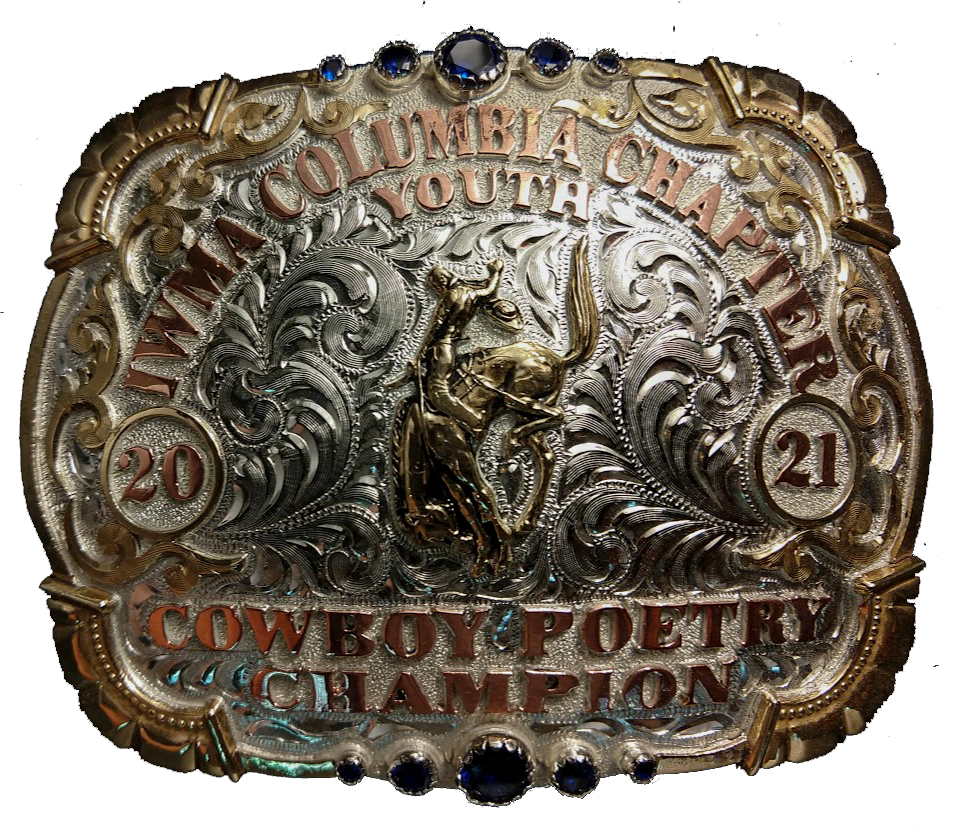 The winners in each division will be awarded a custom "IWMA Columbia Chapter Youth Poetry Roundup Winner" trophy buckle and an invitation to be our special guest and share the poem on stage at one of our "Showcase Concerts" with lodging and travel stipend for the winner and parent(s).   The first opportunity will be Fall of 2024 in The Dalles, OR. 
Guidelines: 
Poems must be about appropriate topics to be considered for the contest.  These include the West, the land, ranch life (cowboys, cowgirls, livestock, rodeo, ranch pets, family history, traditions, etc.). 
Poems must be a minimum of eight lines and a maximum of two pages, double spaced. 
Poems must be the original work of the student.  

The use of Ai in this contest is not allowed.

More than one entry is allowed from each student, but each entry must be submitted separately. 
Poems written in a language other than English must have a translation attached. 
No illustrations or decorations should adorn the poem. 
Poems are judged on creativity, originality, figurative language, appropriateness of the content, and form-that is rhyme, rhythm, voice, stanza pattern, and other elements which comprise traditional western or cowboy poetry. 
Poems must be submitted by September 1, 2024.
Questions? Email youthpoetry@webdb.com